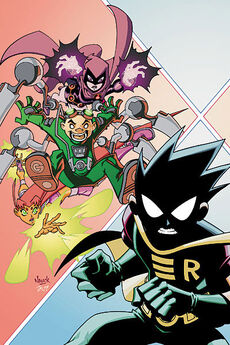 Regarding Robin & One Morning is #Issue 47 of the Teen Titans Go! comics.
Teen Titans Go
Writer: J. Torres
Interior Artwork: Christine Norrie and Michael Chang
Cover by: Todd Nauck
Release date: September 26, 2007
Plot
Finally, the origin of Robin can be told! Plus, witness a day in the lives of Starfire and Raven. Which one of them will stop Gizmo's latest crime spree?