Line 94:
Line 94:
 

== Future ==

 

== Future ==

 

In the episode [[How Long is Forever?]], Jump City was seen as a cold, dull and dark place. There are many things that have changed in Jump City.

 

In the episode [[How Long is Forever?]], Jump City was seen as a cold, dull and dark place. There are many things that have changed in Jump City.

−

[[File:Jump City dull.JPG|thumb|220x220px]]

+

[[File:Jump City dull.JPG|thumb|220x220px]]

 

* [[Titans Tower]] (Neglected, heavily damaged)

 

* [[Titans Tower]] (Neglected, heavily damaged)

 

* The Cave (Nightwing's hideout)

 

* The Cave (Nightwing's hideout)

 

* Mental Hospital (Raven's home)

 

* Mental Hospital (Raven's home)

 

* The Zoo (Beast Boy's home)

 

* The Zoo (Beast Boy's home)

−

[[File:Titans tower Damaged.JPG|thumb|220x220px]]

+

[[File:Titans tower Damaged.JPG|thumb|220x220px]]

 
 
 

==Trivia==

 

==Trivia==
---
Revision as of 20:13, 27 January 2020

Jump City is the location of the Teen Titans' base of operations Titans Tower, and the location where most of the episodes at least partially take place in. Jump City is protected by the Teen Titans against threats of all scales internal or external, yet in How Long is Forever? it is protected solely by Nightwing, a future incarnation of Robin.
Based in America's West Coast, its population appears to rank in the millions, according to the Teen Titans Go! series, and it is portrayed as a modern urbanized center with pizza shops, parks, businesses, houses, islands and busy streets. The creators of the show have stated the city is similar to a 60's style of a city. It also appears to be a combination of Boston and San Francisco, with the city showing styles of both cities.
Places of note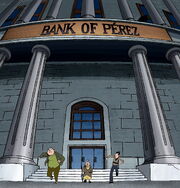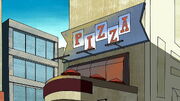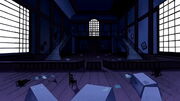 Notable Citizens
Goth Boy
Boy with artificial hand (Cyborg's fan)
Ciro Nieli (cameo)

Black Goatee and Glasses-Guy

The Red Chef
Little Girl and her Mother
Clerk Girl

Duck-Suit Nerd
Future
In the episode How Long is Forever?, Jump City was seen as a cold, dull and dark place. There are many things that have changed in Jump City.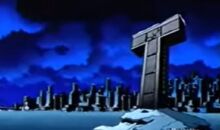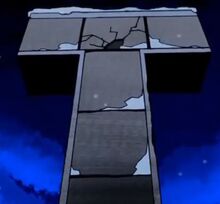 Trivia
Community content is available under
CC-BY-SA
unless otherwise noted.